You don't have to make a fake account to stalk me, here's all the links!
FB Official Red Hot Brian Scott & The Morning Grind!
FB Friends RedHot Brian Scott
Snapchat, IG, TikTok @RedHotBrianScott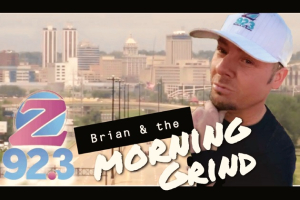 Guys, Were Here To Help
A TikTok'er started a trend with her "Name One Woman Challenge."  You ask your guy to "name one woman" and see if he responds with your name.  (The last guy says his girlfriend's name, "Alex".  You'll find a collection of couples doing the challenge, here.
Santa Got The Deads
A Kentucky family is furious after their inflatable Santa decoration was shot in what seems to be a drive-by shooting.  Here is the homeowner, Donald Nelson, talking about his inflatable getting gunned down.