You don't have to make a fake account to stalk me, here's all the links!
FB Official Red Hot Brian Scott & The Morning Grind!
FB Friends RedHot Brian Scott
Snapchat, IG, TikTok @RedHotBrianScott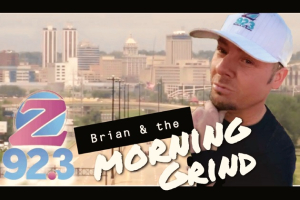 Social Media Oversharing Is Over
People are getting tired of you OVERSHARING on social media!  A new poll looked into it, and the top answer probably won't surprise you.  Speaking of vacations, they're also the top "life moment" we're most LIKELY to share.  In other words, when we go on vacation, we're definitely posting about it. The top big life moments we're most likely to post about are:  Vacations . . . graduations . . . a death . . . a new job . . . and a big move. 
1. Political views. 53% of us think people overshare about politics.
2. Mundane daily life. Like photos of food, or anything else that's unremarkable.
3. Bodily functions. (???) If you're posting about bathroom habits, please stop.
4. Kids. We just see SO many photos of them.
5. Religious beliefs. No one wants to be preached to on Instagram.
6. Accomplishments. That one's probably fueled by jealousy.
7. Your sex life. Putting it on blast just seems weird.
8. Wealth. So, anything about money that seems braggy.
9. Relationship stuff. Just don't constantly overshare about it.
10. A tie between pets and "fun experiences." So we're sick of seeing cats, dogs, and our friends on vacation.
You should strongly consider taking tomorrow off of work. So start faking your Covid symptoms ASAP. "Weird, I can usually smell this candle. And is anyone else freezing cold but also you've got a fever or is it just me?"
A professor at the University of Texas who focuses on time and communication found the best day of the week to take off is . . . WEDNESDAY.
Here's why. We all get into a routine of five days of work, then the two-day weekend. When we take a Wednesday off, we go: Two days of work, day off, two days of work, two days off.
When we break up our rhythm like that, it breaks us out of our routines.  You should feel less stressed and overwhelmed at work because you're not staring down yet another five-day week.
Wednesday Is Your Day
You should also feel more excited about your time off because it's such a non-traditional day off . . . almost like having a snow day as a kid. Plus, Wednesdays are a good day off because everything you might do is less crowded, from movies to amusement parks to restaurants.  (Quartz)
Hangin With Will Ferrell
All the local sightings right here from last night!
Forget Tinder, Billboards Is It!
A Wisconsin man is getting some attention after renting a billboard to advertise himself as "Wisconsin's Number One Bachelor". Robert Siegfried feels like he's exhausted all of his dating options and is trying to find the one.
Our Polar Plunge video is up!
Customer Service Hack!
Boyfriend Air Explained
The term "boyfriend air" is trending on TikTok. Women claim the air in their boyfriend's place is so gross, it makes their hair greasy and causes their make-up to rub off. Some people don't think the air is causing those issues at all though . . . it's just that guys don't wash their SHEETS enough.
The Last Blockbuster
The last remaining Blockbuster store in Bend, Oregon saw a huge boost in sales thanks to its Super Bowl ad. If you don't remember the ad, that's because it didn't actually air during the game. They posted it on social media during the Halftime Show. And it WORKED. Sales went up 200% after the ad went up.
While you CAN actually rent movies at this Blockbuster, most of its revenue comes from merchandise, like hats, shirts, and sweatpants. The ad is really good. It promises that even after the world ends, this Blockbuster will STILL be here. And it was made to look like it's on a crappy VHS tape.
Sydney Not Sidney
A New York man thought he was taking a flight to Sydney, Australia to get on a cruise, but he accidentally chose Sidney, Montana. He noticed his mistake when his first flight landed in Billings, Montana. Here is Kingsley Burnett, and the American Airlines employee that really took the time to help him, Carol Castellano, talking about the big mix up. (It's a spelling difference of one letter.)
Don't Eat The Fresh Popcorn!
Not A HS Student
A 29-year-old woman was arrested last week after she spent four days fraudulently enrolled in a New Jersey high school as a student, school district officials said.
The woman, whom New Brunswick police identified as Hyejeong Shin, of New Brunswick, was charged with one count of providing a false government document with the intent to verify one's identity or age.
Police said she showed a false birth certificate "with the intent to enroll as a juvenile high-school student
Job Opening at OG
Some people do take advantage of sick days. But did this manager go a little too far here?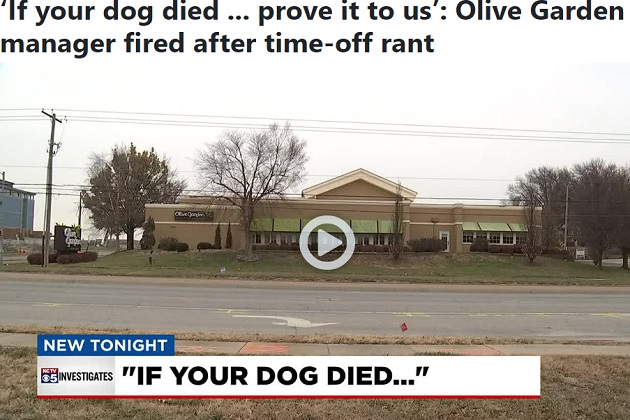 Now Hiring Non Stupid people!
Aren't we all sick of hiring stupid people by now, this guy spoke for all of us! But some (probaly stupid people) are upset because a Texas pet boarding business put out a sign that said "now hiring non-stupid people". Here is the owner of Pets Gone Wild Resort, Walter Parsons, talking about why he decided to put the sign out.
plus from last weeks show!