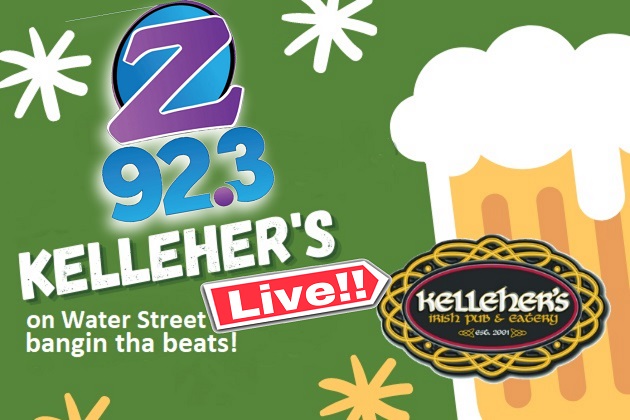 Saint Patrick's day was Thursday March 17th, at Kelleher's Irish Pub on Water Street, downtown Peoria! here's a few pics, see anyone you know?
A BIG thanks to Brian & The Morning Grind, plus Jordan LIVE on the radio with the party from Water Street, under the massive tent, with all the green, the hoodie hook ups & LUCKY koozies!
The food was amazing-with the Irish breakfast served up at 8-am, and then corn-beef and cabbage and irish fare starting at eleven-a-m,  plus, Pattish-irish-stout-brats on the grill, then wash it down with all of the stouts, ales, and whiskey's at Kelleher's! Bag-pipe players, toasts, and fun awaits! There's always just one home to celebrate Saint Patrick's Day in Peoria!