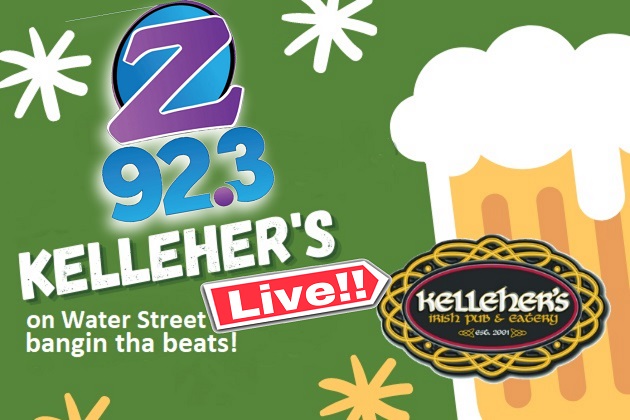 Saint Patrick's day was Friday March 17th, at Kelleher's Irish Pub on Water Street, here's this years new video!
And here's last years pics from downtown Peoria! here's a few pics from last year, see anyone you know?
Brian & The Morning Grind kick off the Morning Show live at 7, & then Z923 turns up the hits, the throwbacks & the party jams, under the massive tents on Water Street from Kellehers past 8 Bit Arcade! Koozies, beads & hundreds of party people til 7pm!
Amazing food! Irish breakfast served up at 8-am, and then corn-beef and cabbage and irish fare starting at eleven-a-m, plus, Irish-stout-brats on the grill, then wash it down with all of the stouts, ales, and whiskey's at Kelleher's! Bag-pipe players, toasts, and fun awaits! There's always just one home to celebrate Saint Patrick's Day in Peoria!